So long mountains, here we come ocean!
About Ziggi's
My name is Justin Walters and I was a loyal teacher that turned  Landscape Professional. Grew up in Denver, CO with a passion for owning my own business while juggling the teacher lifestyle. My Fiancee Kenzi, and Golden-doodle Ziggi made a life change to Tampa, FL in 2021.
We have the ability to serve large commercial clients, while still ensuring that our residential clients get the attention they deserve from start to finish. we pride ourselves on our impressive versatility. We are a full-service landscape design and installation company.
If you're looking to revamp your urban living space, we are standing by to complete the task.
Dedicated not only to making sure your Landscape needs are covered but also to supporting the local community. We are huge animal lovers and when building this company, we had a vision of providing an opportunity to give back to the community we love. Therefore, part of the monthly profit on lawn maintenance is donated to the Humane Society of Tampa Bay!
The best service we have provided.
DONATION TO THE ANIMALS THAT NEED IT!
We Donate a Percentage of our earnings to the Humane Society of Tampa Bay!
We have a expert team to serve you.
We love what we do and we do it with passion. We value the experimentation of the message and smart incentives.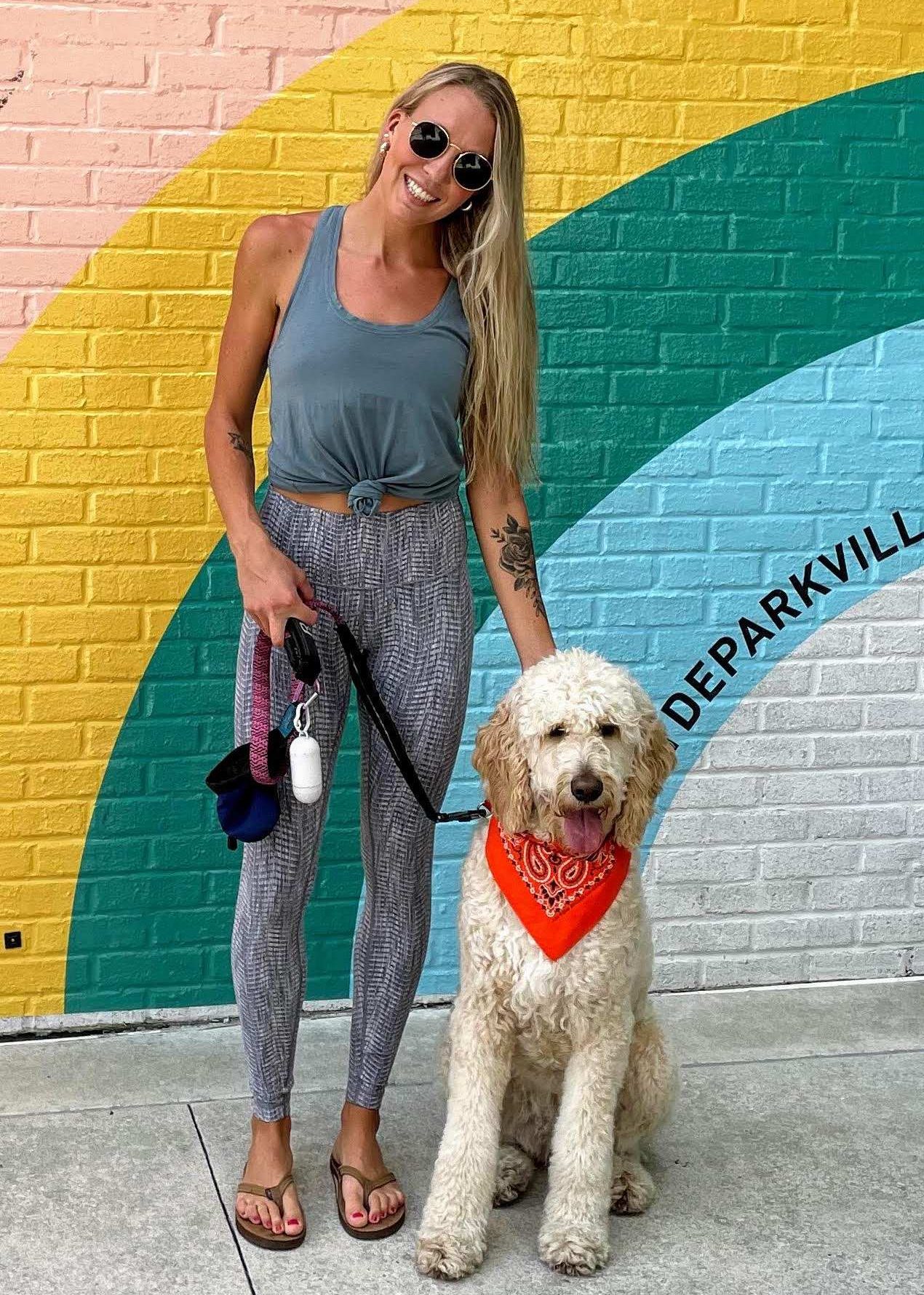 Nicole O'Connor
2022-05-18
Verified
I can say Justin and his team are amazing. My fiancé and I had bought a house together and spent the last year remodeling the inside. During that time the outside had been essentially been all but forgotten about. Our next task was to tackle the yard, front and back. Then early this year, my fiancé tragically and suddenly passed away. For months, every time I drove up to our home… that front yard of unkept overgrown flowerbeds became a shockingly painful reminder of all he had left behind and things left unfinished. Things we were supposed to do together. I couldn't bring myself to do it alone… not physically or emotionally. So, I made a call. Justin and his team were at my house the next day (without even knowing the situation) to give me ideas and a quote. I briefly told him about my recent loss. He was so compassionate and so so helpful. I had a quote that evening and he worked with me on pricing and plans that fit my budget. He had his team here the next week and had an entire front yard overhaul done in 2 days. I was out of town for the weekend right after they finished the work and Justin came over himself and watered my freshly planted flower beds and sent me photos and videos of everything. I could not ever have expected the promptness, attention to detail, professionalism, and compassion I received. It's still an incredibly difficult time for me… but when I come home there is a little less sadness there, less of a reminder of things left unfinished. Sometimes a flower bed is more than just a flower bed…. So, a big thank you Justin and to your entire team that worked so hard.
Patrick McCrink
2022-03-22
Verified
Justin and team did an amazing job cleaning and landscaping our yard and installing lights. I would highly recommend Justin and team.
Verified
The team at Ziggu's is top notch. Our yard is gorgeous and they are the reason why.
Maddie Comfort
2022-01-19
Verified
Ziggi's is so great! Justin & Kenzie have done our yard cleanup, landscaping, weekly mowing/maintenance and have done a fantastic job all around. They are such a pleasure to work with! Highly recommend to anyone looking for yard or landscaping services.
Verified
Highly recommend Justin and the crew from Ziggi's. From planning to execution, everything was so easy and professional! They arrived on time, did great work, and are just the nicest people to work with. We couldn't be happier with how they transformed our front porch area!
Verified
I highly recommend Ziggys. They are very professional, timely, competent and spot on terrific to work with
Cheryl Benitez
2021-12-27
Verified
Justin takes excellent care of our front and back yard. He is trustworthy and really knows what he is doing. Goes above and beyond. If you are looking for a landscape maintenance company call Ziggi's, you will not be disappointed!!
Verified
Justin and his team made recommendations for new trees for me back yard. They purchased and installed the trees for a very reasonable price. Ziggi's is very professional, great communication and quality work.
Caroline Stein
2021-11-22
Verified
Our experience with Ziggy's lawn Maintenance has been fantastic. The communication from Justin is so impressive, with weekly text updates and pictures of our beautifully manicured lawn. I highly recommend this business!!